AutismOne & Autism Canada Present "CHANGING THE COURSE OF AUTISM IN CANADA 2009" University of Toronto
Posted October 2nd, 2009 by Lisa Lundy
Main Conference: Saturday, October 31 - Sunday, November 1. Practitioner Training: Friday, October 30
Buffalo, NY (Vocus/PRWEB ) September 25, 2009 -- The U.S. Centers for Disease Control and Prevention estimates that an average of 1 in 150 children in the U.S. have an Autism Spectrum Disorder (ASD), which includes autism, Asperger syndrome, and Pervasive Developmental Disorder - Not Otherwise Specified (PDD-NOS). Data from Canada demonstrates a 1 in 200 rate for ASD's according to a workshop white paper sponsored by the Canadian Institutes of Health Research and the National Alliance for Autism Research. ASD's have increased dramatically in both countries in the last ten years according to government research. AutismOne & Autism Canada are proud to present the first ever-joint AutismOne/Autism Canada 2009 Conference in Toronto. Conference organizers are delighted to bring the message of hope and healing to all that attend.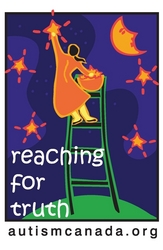 The two-day main conference featuring over 20 world-renowned autism authorities offers a biomedical treatments track as well as an educational therapies track. Conference attendees are free to attend any presentation they choose.
The conference will be held at the University of Toronto, Medical Sciences Building, 1 King's College Circle, Toronto. The welcome and keynote address will begin at 8:00 am, Saturday, October 31, in JJR MacLeod Auditorium.
Geared to parents and professionals the conference presents the most up-to-date medical knowledge and most importantly provides the practical information parents can use immediately to begin helping their children get better.
Lisa Rupe, director of communications for AutismOne, is thrilled to help bring the message of hope and recovery to Canada. "A diagnosis of autism does not have to be lifelong," says Rupe, "many of our children get better given the proper medical treatments and therapies."
In addition, there will be a 1-day practitioner workshop, on Friday, October 30, at TD Canada Trust, Red Maple and Silver Birch Board Rooms, 1855 Buckhorn Gate, Mississauga. The workshop is geared toward licensed healthcare professionals and meets the accreditation criteria of The College of Family Physicians of Canada and has been accredited by the Ontario Chapter for up to 5 Mainpro-M1 credits. Seating is limited so register on-line early. For more information about the conference and workshop or to register please visit www.autismcanada.org, email info(at)autismone(dot)org.
According to Laurie Mawlam, Executive Director of Autism Canada, "It's time to educate as many people as possible about the medical nature of autism. We need doctors who are trained to help children and parents who are empowered to help their families. We believe the conference and workshop will be an inspiration to families and professionals in moving them in a much-needed direction in changing the course of autism in Canada."
According to motivational speaker, author and mother Lisa A. Lundy, "Parent education is the most direct and sure route to producing amazing health results and healing. An educated mother or father can forever alter their child's future." Lundy should know because she is a mother who has used this advice to save the life of her 7-year-old daughter - who does not have autism or any developmental disabilities but rather a life-threatening medical condition - the inability to absorb vitamins, minerals and essential nutrients from her diet - for which the mainstream medical community offered no hope.
Due to the medical interventions Lundy and her husband have used, Anne has transformed from a modern-day bubble child and very sick child to a healthy child with a bright future. Lundy is the author of The Super Allergy Girl™ Allergy & Celiac Cookbook, a gluten-free, dairy-free, egg-free and other allergen free cookbook that is a resource of recipes and information for a wide array of health issues. She is the host of The Nuts & Bolts of Health on AutismOne Radio a monthly program designed to educate consumers on issues related to food, health and well-being.
# # #